MSSP Testimonials & Stories
Featured Testimonial
Juaqutter's Story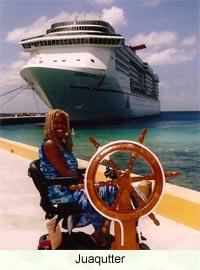 I had the opportunity to join in with a MS support group out of Maryland and take a 9-day cruise to the Eastern Caribbean. I met the group through an article in Inside MS that featured this group cruising to Bermuda saying they do this every few years and found it an enjoyable way to vacation and see other parts of the World.
As the date approached, my excitement grew, this would be a trip of a lifetime for me and I was anticipating new friendships as well as the ability to see a part of the World familiar to me only in books and movies. The one hitch in my trip was that the motorized scooter I possessed was not too reliable and the thought of traveling across the country with it and feeling safe outside the borders worried me. Upon doing some research I learned that I could rent a travel scooter from my local Care Medical agency but it was at a price that I was unable to afford and had not calculated into my overall expenses.
I had the chance to discuss my dilemma with Candyce Hayes, Executive Director of the MSSP who listened and suggested I write a letter to the board citing my concerns and requesting help with the cost of the rental. I did so and was thrilled when the board agreed to pay the cost for me, allowing me to go on my trip free of concerns about mechanical breakdowns with my existing scooter.
This is but one of the times the agency has come to my rescue, they are always there with an attentive ear to my needs and have provided many times over what I've needed to walk (or ride) through this journey of MS. Most often and dearly important it's been an "I understand" when I phone with the challenges inherent with this disease, they've steered me to resources available in my community and not once made me feel that my issue was too small or big for them to assist with.
My trip was everything and more and I am forever grateful to the society for their assistance then and now. MSSP rocks!!! Gratefully....Juaqutter
Zoey's Story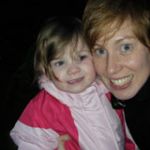 I am finally able to sit down and send you a VERY BIG thank you for the grant my daughter and I received in September. The grant paid for a month of my daughter's childcare at Shepard's Door and it was a GREAT help to me financially to have a month to be able to spend some of my budget on caring for my health and well-being. It is such a stretch to live on disability and be a single mother, yet with breaks like this, I can have a moment to breathe, take care of my needs and get back on track. I can't thank you and the Multiple Sclerosis Society enough for your financial assistance. Mahalo!
Mark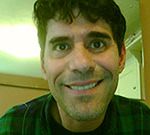 WELCOME TO PORTLAND Just a few months after I moved to Portland in 2002, I found myself without employment, without a network of friends, without a lot of essentials. It felt like the only thing I did have was a diagnosis of MS. I considered returning to California, but I'm glad I decided to stick around.
STAY AWHILE I am grateful that when I reached out to the MSSP (for a sense of belonging, a sense of purpose, some furniture moving assistance), Candyce Hayes and the society were there. We developed a mutually supportive relationship. As a writer, I researched and contributed a handful of articles to the Multa Spes newsletter. The MSSP helped me establish independence and a connection to my new city.
NEVER FORGET I've never forgotten the MSSP's kindness and generosity. I try to honor those gifts by volunteering for MSSP as much as I can. They make a positive impact on so many lives. It's important to make sure that continues.